Painter To Painter – A short conversation
Posted on

27th January 2016

in News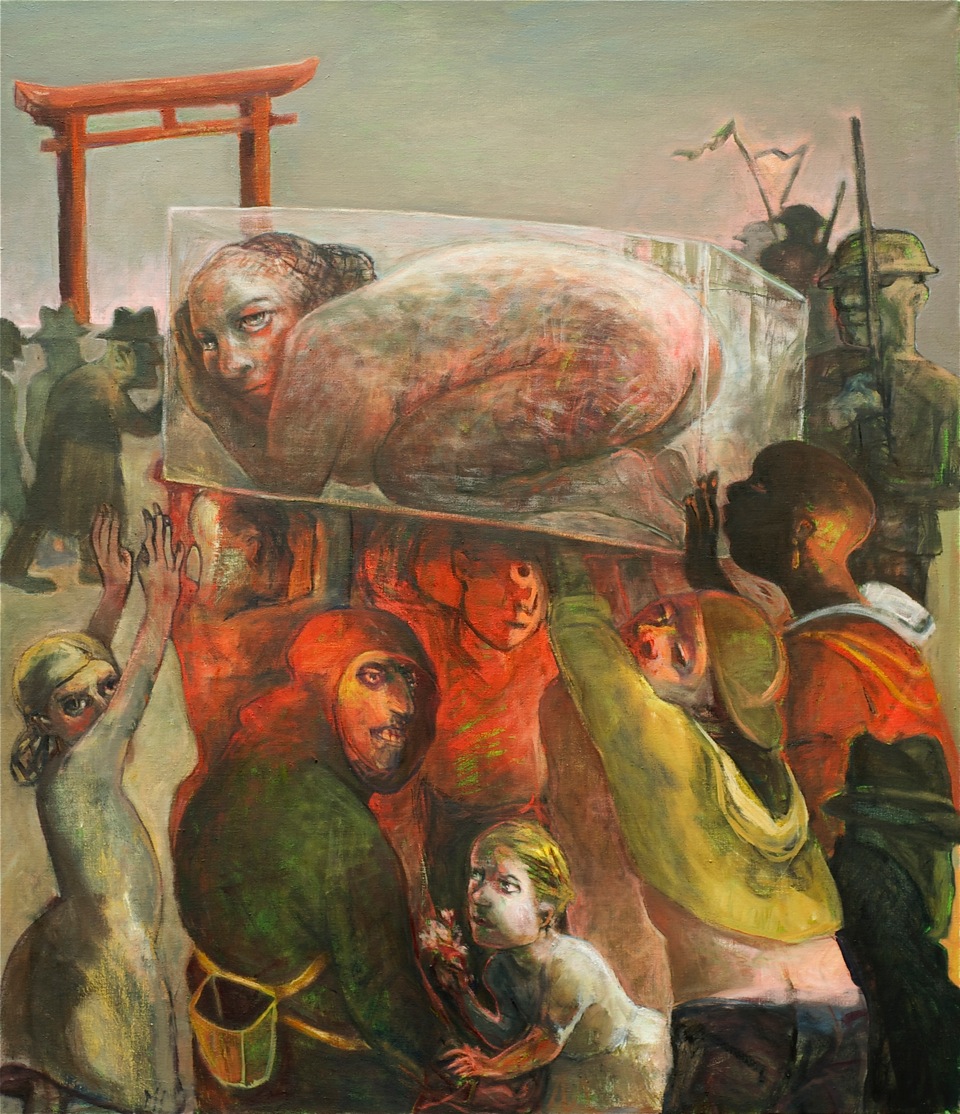 Procession, oil on canvas, 112 x 97cm, 2013, Marcelle Hanselaar.
Nicholas Williams in conversation with the painter and printmaker Marcelle Hanselaar.
Recorded October 2015, in Room 30 of the National Gallery, London, in front of Velázquez's 'The Immaculate Conception'.
Marcelle Hanselaar was born in Rotterdam in the Netherlands. Highly respected both as a painter and as a printmaker her work can be found in major collections in the UK and abroad including British Museum, V&A, London; Whithworth Art Gallery and Museum, Manchester; Ashmolean Museum, Oxford; Meermanno Museum, Hague and Sakimi Art Museum, Japan.
At the centre of her work is a restless energy that grapples with the complexities of raw desires, secret fantasies, uncultivated instincts and our functioning in a civil society.
The conversation begins with Marcelle Hanselaar discussing the work of Max Beckman.